Dose of Awesome #2
In this Dose of Awesome: mountain bikes and bothy nights, a fish called Opah, Slack, and awesome humans fighting for our planet
Yes it's back! After something of a still birth, I have resurrected Your Weekly Dose of Awesome as, simply, Dose of Awesome, which seems a little more realistic given my fairly irregular posting habits. It's Friday afternoon and the three nights of the weekend are almost here. Enjoy!
MOUNTAIN BIKES & BOTHY NIGHTS
Each Dose of Awesome will feature a video, and this dose brings you a typically beautifully shot, creative, and whimsical short film about an "imaginary journey round Scotland, linking together wild bothies and landscapes." My own personal jealousies aside, you gotta love a bit of Humpreys!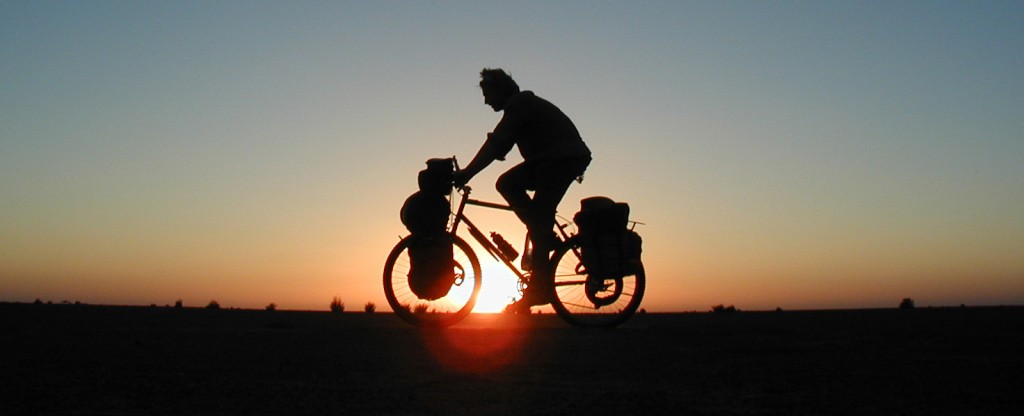 MOUNTAIN BOTHY ASSOCIATION
While we're on the subject, Alastair's video introduced to me an organisation that (to my shame!) I'd never heard of before: the Mountain Bothy Association. They are a bunch of volunteers who, with the support of donations and the help of mountain lovers, "maintain remote buildings for which the owner has little or no use, yet remain important to walkers and others who make use of the shelter that they provide". Awesome.
A (WARM BLOODED) FISH CALLED OPAH
As if we needed more proof, there is so much about our planet and the species that inhabit it that we are completely ignorant of, which is one of the most compelling reasons that I can think of for not destroying it all. Thanks to some wonderfully curious and dedicated scientists from the (deep breath) National Oceanic and Atmospheric Administration (NOAA) Fisheries' Southwest Fisheries Science Center in La Jolla, California, we now know that our assumption that every single species of fish on the planet is cold blooded (exothermic) is wrong. How wrong? We have no idea! More science please!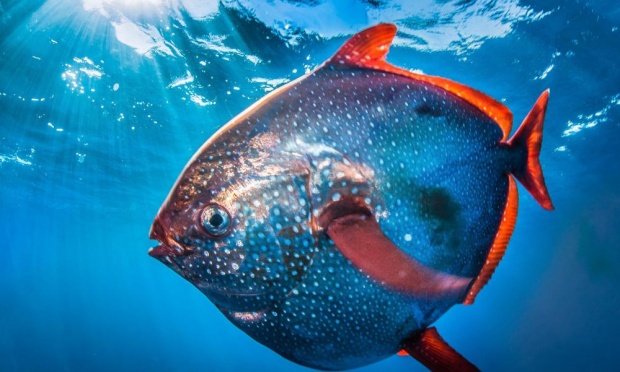 LOVE PROJECTS? HATE EMAIL? MEET SLACK
So I'm one of those laptop dwelling smart phone obsessing digital nomad creative entrepreneur work from home/cafe/airport/beach types. Like everyone else who has ever had to structure their own work and motivate themselves to get shit done, I like to develop and play with routines, habits, systems, and productivity hacks.
I also HATE email. Not news to anyone who as worked with me.
I run and am involved with a few different organisations, and I work on a bunch of different projects (with some crossover between those organisations), and for me the holy grail of the internet is  good looking, free, and easy to use platform for collaborating with teams that essentially kills email (or at least reduces it to a receptor for marketing campaigns and spam) by bringing conversations into a project space so that they are shared and searchable.
The internet, and especially the mobile internet, have allowed for the creation of a huge number of productivity apps, and I've tried most of them. The best team orientated email killer I've found so far is Basecamp: it allows me to work with teams on discrete projects at a pretty reasonable price, and it plays well with email and other services. But it's a pain to switch between projects, it doesn't look great, it's not free, and it doesn't have a desktop application.
So far I am really, really impressed by Slack. And it has a good freemium price structure for unlimited users and unlimited teams. I'll be trialling this to organise and manage a large expedition I'm leading in September, and a few other smaller projects. Expect an update at some point.
STUDENT DIVESTMENT CAMPAIGNERS OCCUPY THE UNIVERSITY OF EDINBURGH
I recently moved to Edinburgh, and I love it here. I'm not a city person but I do feel like this could be a city worth compromising for. Plus, it's so close to the highlands, and my half-Scottish blood seems to be very happy to be on this side of the border.
So it was with dismay that I learned that the University of Edinburgh had refused to commit to divest its endowment fund from the fossil fuel industry after a weirdly secretive process. Perhaps I should move to Glasgow, I thought. But no! A whole bunch of students from the university divestment campaign decided that enough was enough and have occupied a management building to protest. They've been living, sleeping, and blogging here since the 13th May, and it has warmed my heart so much that I think I will go and spend a night with them this weekend!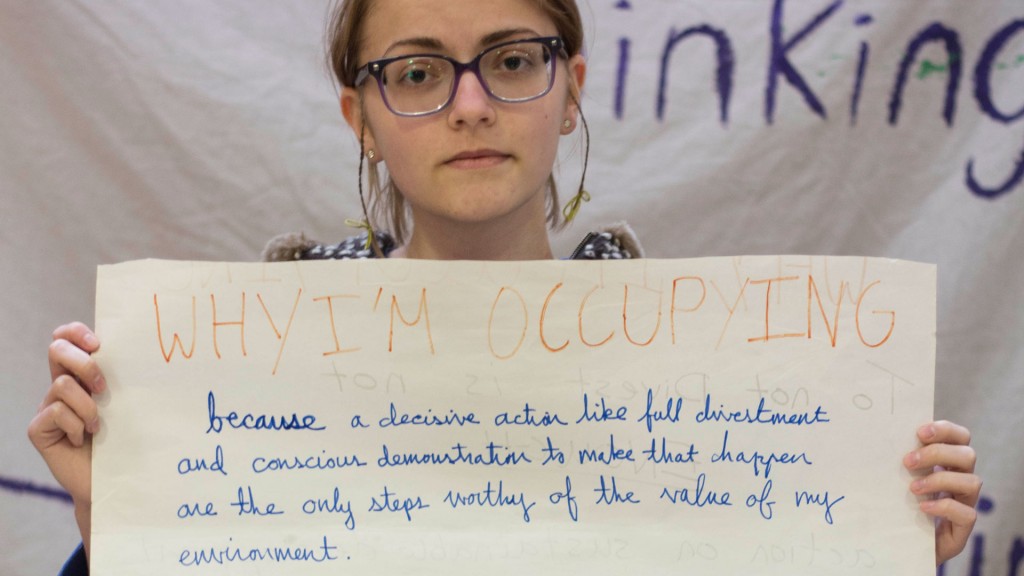 They're getting a lot of national press coverage, and you can read their blog here. You can also:
That's all for this Dose of Awesome! Dose #3 coming up soon, at some point, definitely.
Enjoyed this? Subscribe to the newsletter…
Get cool stuff in your inbox once a month, and join a growing community of like-minded people seeking alternative ways to think, live and thrive. Oh, and no spam, ever. Pinky swear.